The NuGreen Approach
We take a unique four stage approach to helping the healthcare sector save money, reduce emissions and increase the percentage of recycled material.
Our approach is designed to provide you with the data and knowledge needed to implement sustainable change within your organisation.
Collect
Stage 1 is where our team collects the data that is needed. We believe in a bottom up approach. This is done through audits, stakeholder questionnaires and process evaluations. 
On a waste audit we take a sample of your waste over a time period and count each individual piece of waste. This allows us to create the most detailed and accurate data set.
Analyse
Stage 2 is where our dedicated in house team analyse and interpret the data to create personalised dashboard for you and your team. 
Implement
Stage 3 is where we help you to develop a sustainable culture. In the implement phase we design change campaigns that cover all areas of the business from marketing to operations to procurement.
As well change campaigns stage 3 involves bespoke training programmes aimed at education your organisation about true sustainability and what it means for your sector. 
Futureproof
The 4th and final stage of the NuGreen approach sets you up for future success. In this final stage we revisit stage 1 in order to collect more data that can then be used to prove successful implementation of your sustainability strategies.
We will also keep up to date on developments within your industry to ensure the changes we have worked on stand the test of time.
Contact Us
Sustainability Training & Education
The NuGreen Education hub is designed to give you the best possible learning experience. We take you through the fundamentals of sustainability, how to develop a sustainable culture, ESG and much more.
We offer a bespoke training package where we work alongside you to provide training and educational materials that are specific to your business sector and your organisation.
Sustainability Consulting
Scope 3 Emissions
We can help you discover your scope 3 emissions, monitor them and help you to reduce them.
Life Cycle Analysis
Our team can produce an extensive life cycle analysis for your products and services.
Carbon Accounting & Reporting
We can help produce carbon accounting documents and assist with statutory reporting requirements.
Policy Writing and Application Assistance
We can guide your through writing your sustainability policies and the application process for various certifications such as BCorp.
Keynote Speaking
Sustainability is a hot topic that is becoming part of everyone's day to day lives. A sustainable business is not just about green procurement or offsetting carbon, a sustainable business must make a profit, maximise the useful life of the materials it uses and ensure its people are treated fairly.
Our speakers can entertain and educate on a number of topics such as The Circular Economy, Sustainable Healthcare, Sustainable Data Management, Waste Utilisation and many more.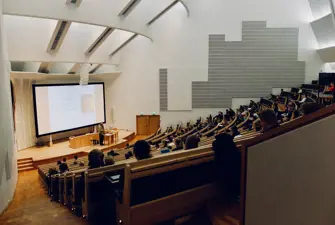 Research & Development
With R&D being a core component of NuGreen we are always looking for research partners. If you are looking for someone to undertake research on your behalf or have a problem that requires a solution then we can help.